Star of India
The Star of India
The Star of India is the world's oldest active ship. She began
her life as the Euterpe at Ramsey Shipyard in the Isle of Man in
1863, five days before Abraham Lincoln gave the Gettysburg Address. She
is docked in at the San Diego Maritime Museum in California, and still
sails at least once a year.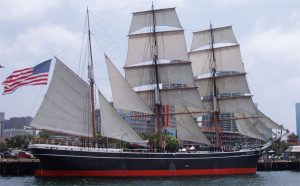 Part of the reason for her longevity is the fact that she was one of
the early iron ships, and designed very conservatively. Wood was used
for the decking and the spars, but the hull was made of iron. The image
below shows details of the ironwork in the back of the boat above the
rudder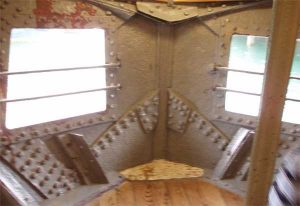 In the cabin area below deck, there are a number of displays that
explore her connection with the Isle of Man. Also included are a number
of paintings by Manx fisherman John Halsall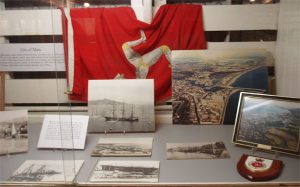 A large 3D model of the Ramsey shipyard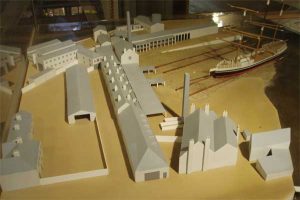 More information is available on the
San
Diego Maritime Museum website