NAMA
About the North American Manx Association
The North American Manx Association (NAMA) is a non- profit, ethnic and cultural heritage institution founded in 1928, as a successor organization to Mona's Relief Society of Cleveland, Ohio. NAMA is a group of Americans and Canadians dedicated to the preservation and appreciation of the Manx culture. Most of NAMA's 850 active members are second and third-generation North American. In the U.S., there are chapters in Chicago, Illinois; Cleveland, Ohio; Rocky Mountain; Galva, Illinois; the Greater Washington, D.C. area; Minnesota; Nebraska; Northern California; San Diego, California; and Wisconsin.
The current officers are listed here.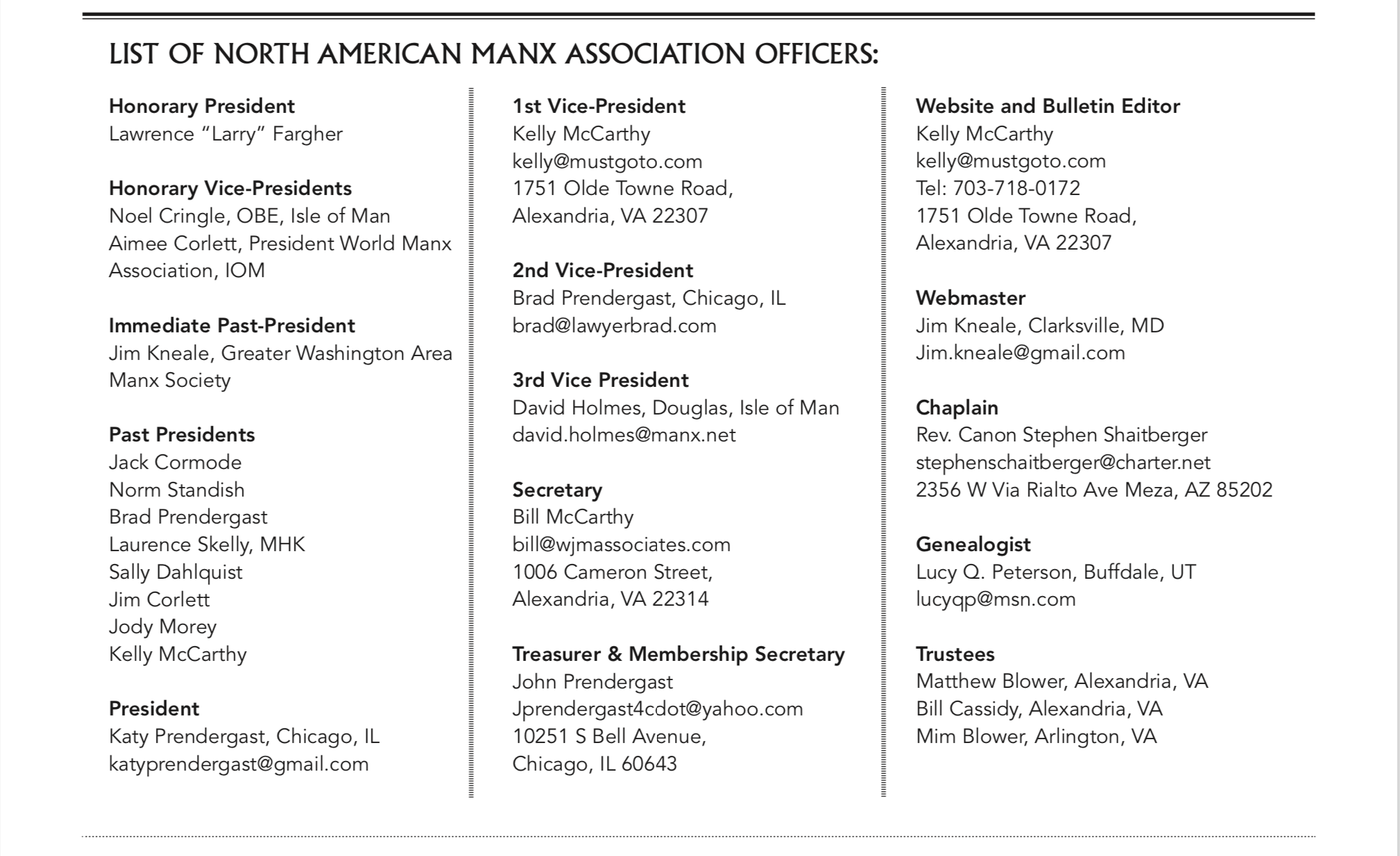 In Canada, you will find Manx groups in Ontario; and in Vancouver, British Columbia. NAMA is interested in helping Manx in all areas get in touch with local chapters or assisting those who want to start new chapters.
NAMA publishes the quarterly North American Manx Association Bulletin, sent to each of its enrolled members.
For Manx genealogy, there is the Isle of Man Family History Society (IOMFHS). Since they are not a part of NAMA, you should join both organizations.
Download and print. Enclose your membership dues and send to John Prendergast (Treasurer)
10251 South Bell Avenue
Chicago, IL 60643-1901