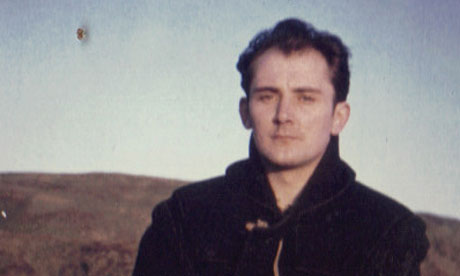 Ean Wood had a broad knowledge of film and music and
set questions for the King William's college annual quiz
My friend Ean Wood, (and mine to, Kelly) who has died aged 73, was the author of A Cheerful Book of Misfortunes, which has just been published. He would have relished the coincidence.
His first book was Born to Swing: The Story of the Big Bands (1996). Then followed a series of carefully researched and highly readable biographies, George Gershwin: His Life and
Music
(1996), The Josephine Baker Story (2000), Dietrich: A Biography (2002) and Headlong Through Life: The Story of Isadora Duncan (2006). He was a contributor to the journal the Skeptic and had recently been working on a philosophical study from his viewpoint as a lifelong atheist.
Ean was born on the Isle of Man, where he attended King William's college. He read mathematics at Hertford College, Oxford, but did not complete his degree. After training at the London School of
Film
Technique (now the London Film School), he worked in documentaries, becoming a writer and director for the National Coal Board Film Unit. When the unit was disbanded, he became a sound editor. He worked in the sound department on John Schlesinger's Far from the Madding Crowd (1967) and Derek Jarman's Edward II (1991).
Ean set up Landfall Productions, which issued spoken-word cassette recordings of stories by authors including Edgar Allan Poe and Muriel Spark. He adapted the stories and directed the readings by actors such as Judi Dench and Christopher Lee. Another of his ventures was producing anthologies of classic jazz and popular music.
Ean was a long-standing member of the panel setting the fearsome King William's college annual quiz, which has been regularly reproduced in the Guardian. Every year he set off with a friend to tackle a few more of the Munros (the Scottish mountains of more than 3,000ft). He managed to climb around half of the 300-odd total.