WWII Onchan Internment Camp money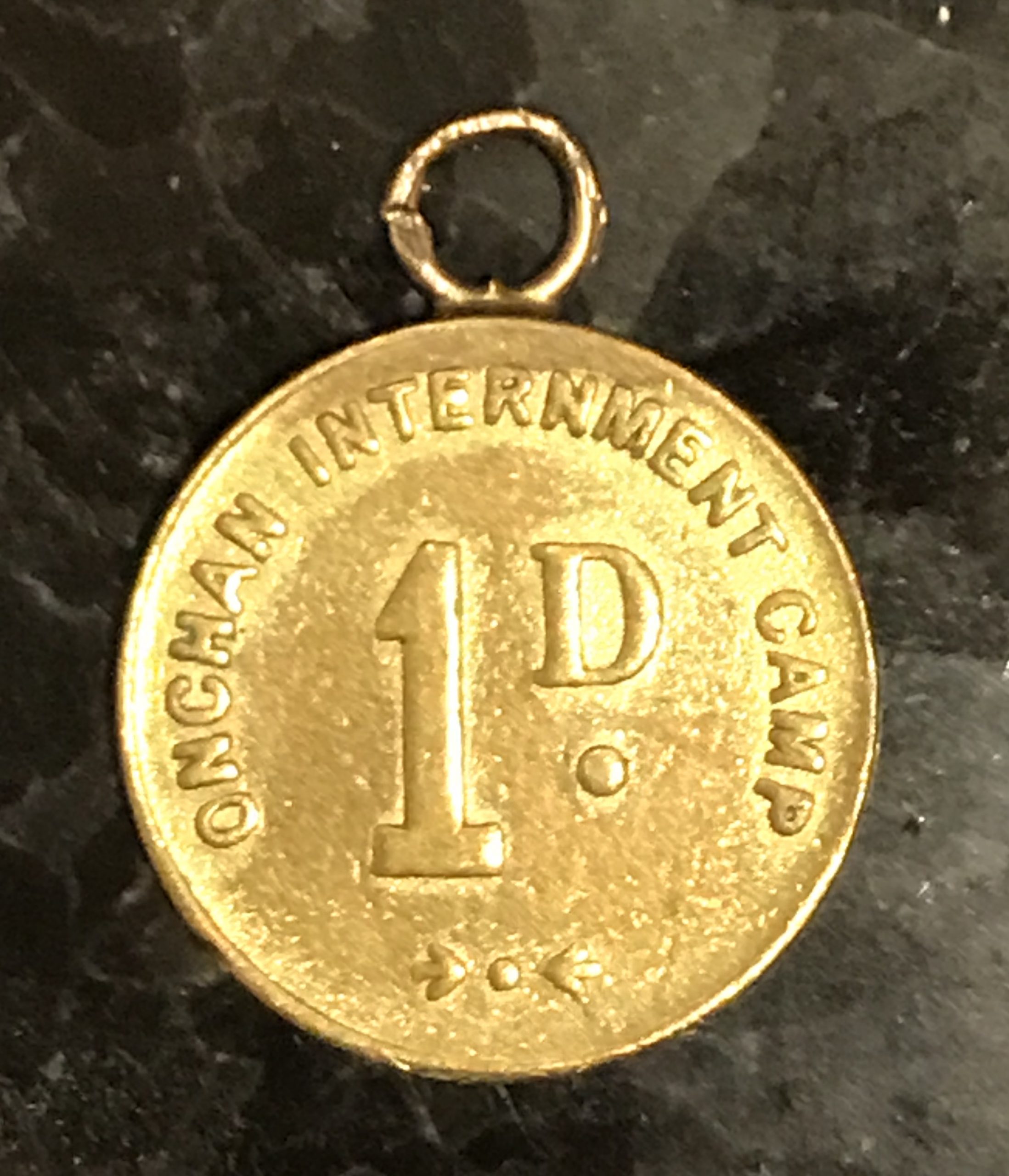 This 1d (one penny) token was modified to attach a loop to make it a charm or pendant.  There were three different coins/tokens from Onchan, including 1d, 1/2d (halfpenny or ha'penny), and 6d (sixpence).  All are scarce, but the 1d is most common, with 20,000 minted.  The 6d and 1/2 d had mintages of 2,000 and 2,500.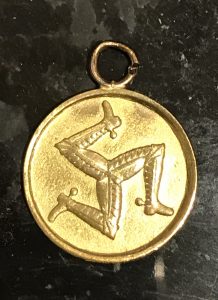 The IOM POW camps also had card money (very scarce), and Brad Prendergast (NAMA past president and member Chicago Manx Society) has an extremely rare 1d token printed on celluloid in his collection.